Poured into a short, gold sequined dress, Charlize Theron resembled a living J'adore ad as she strolled into the Dior couture show on the arm of Sean Penn. Turns out the actress recently shot a new commercial for the hit fragrance. "It's an evolution" is all she would say. Theron added that she would head to her home country of South Africa in the second week of August to start filming on "The Last Face," directed by Penn and costarring Javier Bardem. "She is somebody who works in the world of humanitarian relief," the actress said of her character.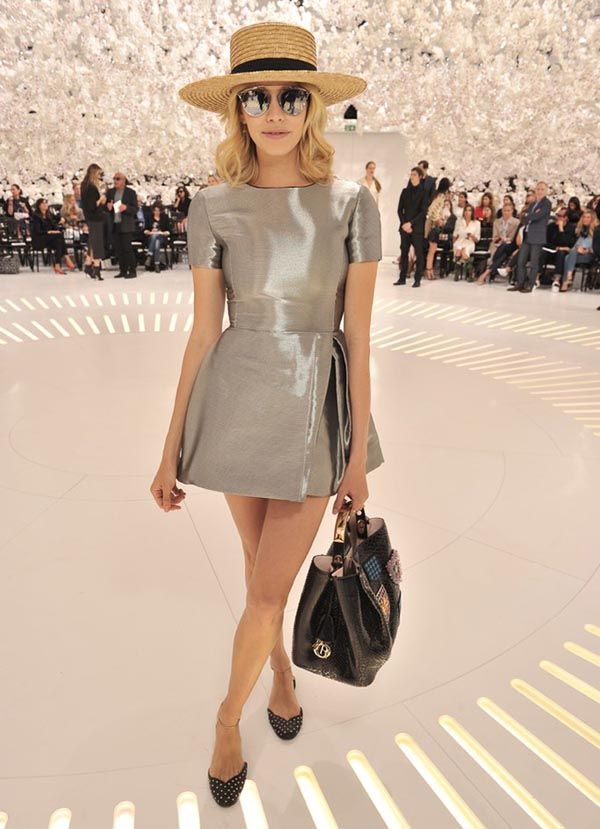 Rosamund Pike, her nascent baby bump concealed beneath a pink cocoon coat, said she was taking a break after wrapping David Fincher's film adaptation of the best-selling novel "Gone Girl," in which she plays the title character Amy Dunne opposite Ben Affleck.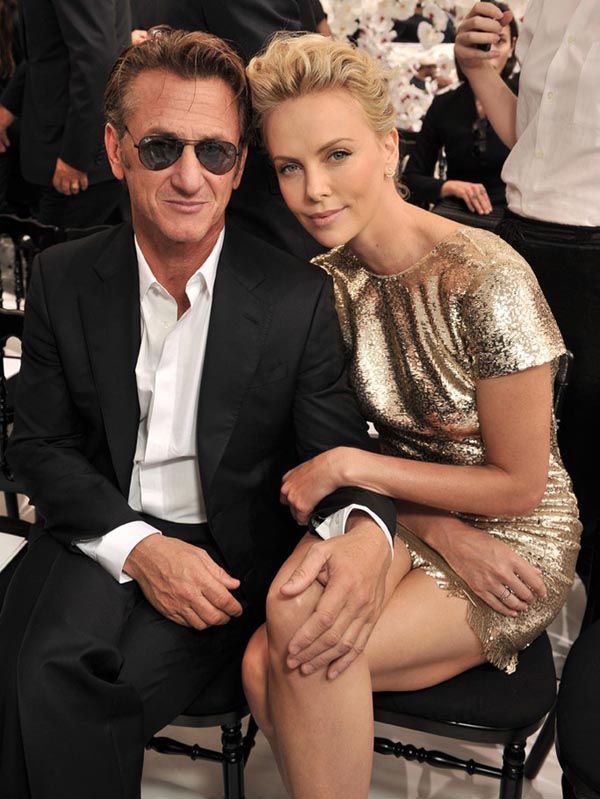 "Amy is probably one of the least maternal people you're going to meet," said the British actress, though she was careful not to leak any plot spoilers. "We can say she's complicated and she has many sides, you know, she's not a simple creature by any means. It was nice having free rein to explore so many aspects of being female. I think women are often not allowed to portray anger and women in movies are usually playing second fiddle to the men."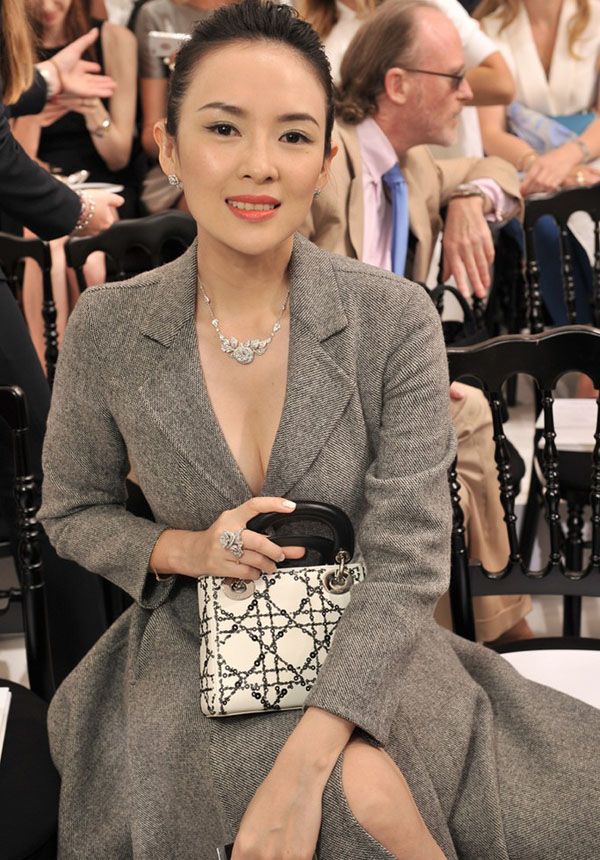 Other guests at the show in the gardens of the Musée Rodin, held in a circular tent decorated with thousands of white orchids, included Marion Cotillard, Isabelle Huppert, Zhang Ziyi, Marisa Berenson, Amira Casar, Bernadette Chirac, Luca Guadagnino and Valérie Trierweiler, who wore a T-shirt emblazoned with the hashtag #BringBackOurGirls. The journalist (and former first girlfriend of French President François Hollande) made sure to be photographed next to Theron in order to bring attention to the students kidnapped by Boko Haram, the Islamist sect, in Nigeria.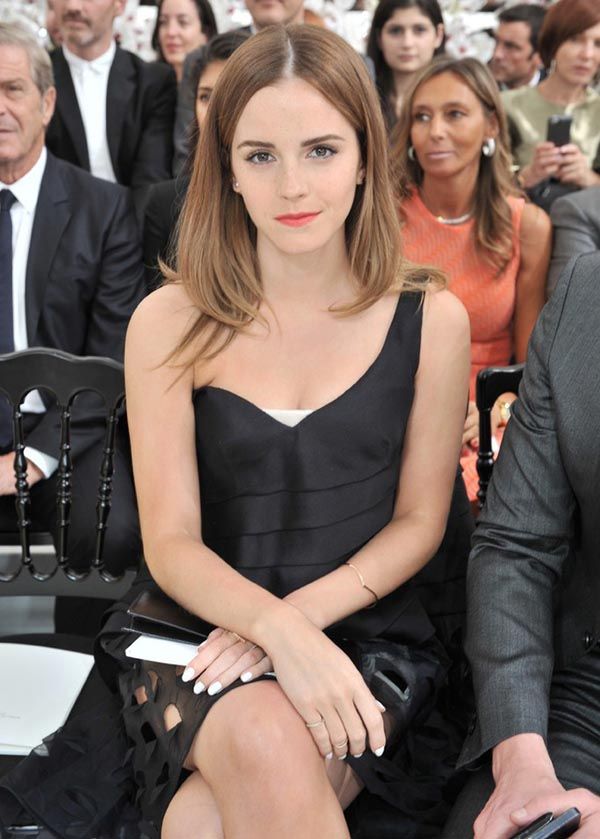 Due to a power failure on the Eurostar, Jennifer Lawrence and Emma Watson only just made it to the second show, held for clients. But Lawrence, who snapped pictures on her smartphone, had only one regret. "We should have shot some selfies," she said backstage after the show, enthusing about the elaborate floral arrangements. The Oscar-winning actress has become somewhat of a regular in the French capital. Last month she was shooting "The Hunger Games: Mockingjay Part 2" in the less-than-ritzy suburbs of Paris, and is now back in town for couture. Does she feel like she has gone from one extreme to the other? "Yes, and I feel like I still don't know Paris," she said with a laugh.
Chiara Mastroianni said she would star alongside her mother, Catherine Deneuve, and Charlotte Gainsbourg in French director Benoît Jacquot's drama "Trois coeurs" ("Three Hearts"), set for release on Sept. 17. Bianca Jagger, meanwhile, is organizing a benefit gala in London on Oct. 14 for her Bianca Jagger Human Rights Foundation. The "Arts for Human Rights" event will be sponsored by Dior and chairs include gallerist Thaddaeus Ropac, art curator Lady Elena Foster and artists Marina Abramovic and Marc Quinn, she said. "The theme of the event is ending violence against women and girls and the culture of impunity," Jagger added.